NOT!
hee hee. these
dares
push you to do something really different. not because they are extremely difficult but i think because they are a bit edgy in their own artwork and they inspire others to be a little edgy too. And I am so completely Not edgy. i'm like a powder puff edgy. but i am at least inspired to do something different and have fun. so...
here's the first dare -
use 8 transparent things on your scrapbook page.
and i used all stuff i had in my stash for a couple years. thats a good thing too.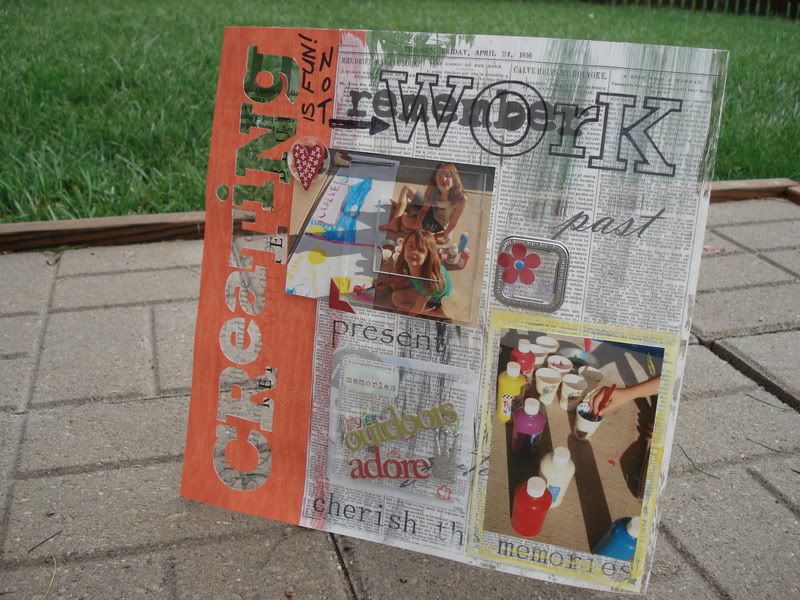 And I made it to round 2, so here is my newest attempt, we were to scrap about 7 random things. fun to think about, and it gave me an excuse to play in a format i would never use on a "real" page. ;-)